Reconnect with nature and relax in our charming farmhouse in central Italy, between sea and mountains.
Experience the Italian lifestyle
Sip a glass of wine on sunset after spending the day exploring the wonderful sights of Abruzzo
3 unique and elegantly furnished rooms for your relaxing stay
The best option for a couple with a small kid, we do provide the extra bed for the baby.
The most romantic room to hide away and enjoy a relaxing and charming room with your other half.
Rustic and chic. Natural colors and textures create a calming and relaxing ambient for your stay.
"This farmhouse is a diamond hidden in the hills of Italy. This farm and family stole our hearts. The views around the house are more beautiful than pictures can show.
— Jennie from Georgia, USA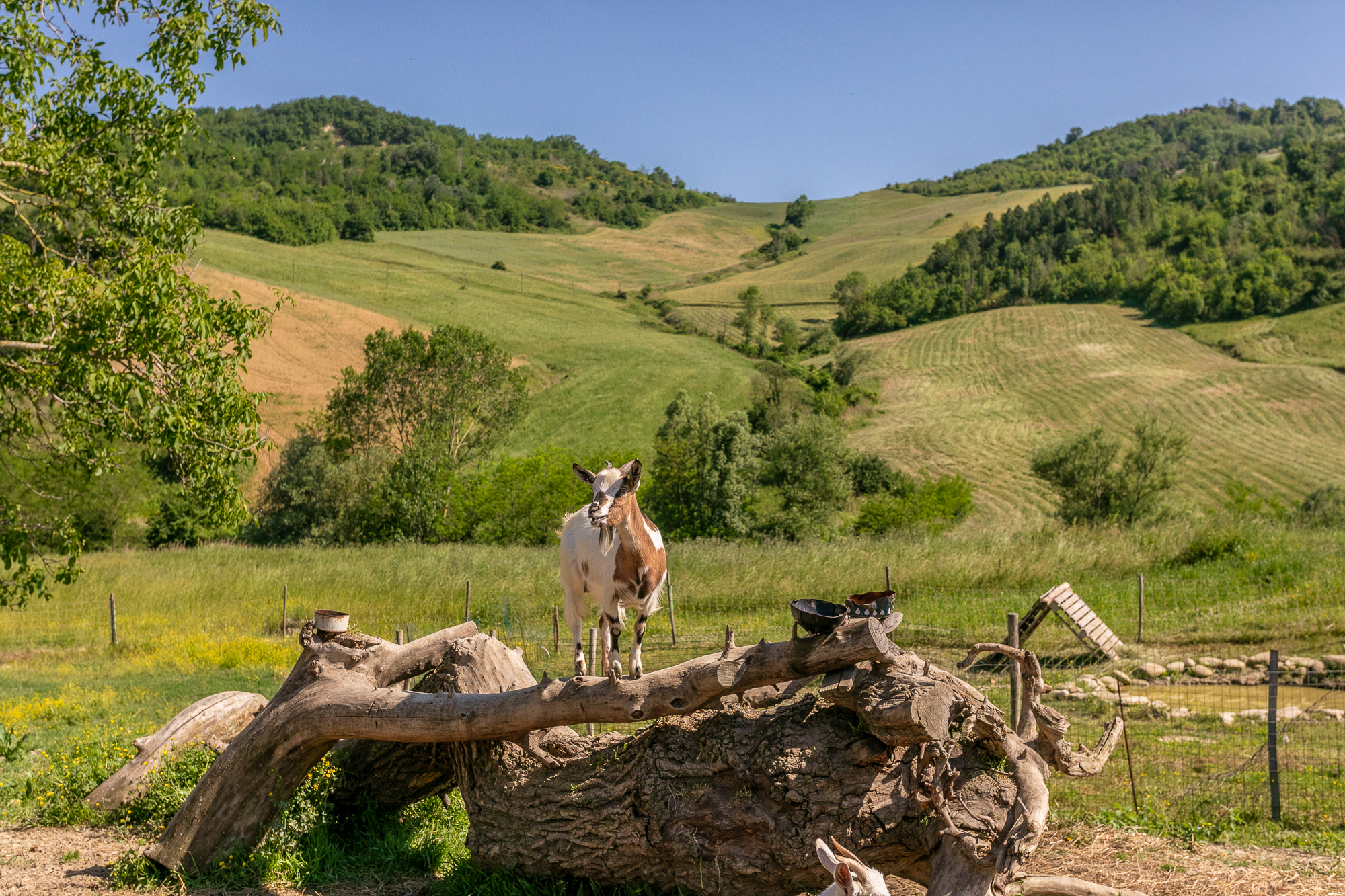 We've got some special hosts for you.
Furia the pony, Armandino the little welcoming dog, a growing family of goats and ducks are waiting for you.